Dan brings experience from practices in Australia, UK and New Zealand across a range of projects from tertiary education facilities, multi-residential developments and commercial work of varying sizes.
Dan values a collaborative approach to architecture and strongly believes it is an essential foundation to achieve project goals. He enjoys the challenge and breadth of view required in large mixed-use projects, as well as the finer details in smaller scale work.
If Dan's not indulging in tea parties with his daughters, you'll find him at the playground with his young family or sharpening up on his dad jokes.
"I'm terrified of escalators, I'll be taking steps to avoid them"
Dad joke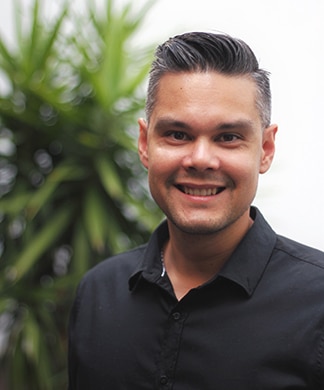 Daniel van de Wydeven – Associate
BArch
t   +64 9 366 1751   ext   209