Dejan is an NZ Registered architect who strongly believes in design with future in mind. Technology is rapidly changing and our designs need to be adaptable as well as resilient and capable of accommodating these changes. The result is healthier places and spaces that improve quality of life, whatever the future may bring. In holistic approach to architecture, the emphasis should be on the longevity of built forms as well as adaptive reuse of existing structures.
Dejan's extensive experience in a wide range of commercial and residential projects, most of them from inception through to completion, coupled with his "hands-on' approach to design and documentation enables him to liaise with clients, design and construction teams, and Territorial authorities to ensure efficient project delivery. He feels privileged to live in New Zealand where spectacular landscape and extraordinary colour palette are on offer to get inspired from.
Outside of work, Dejan enjoys spending time with his family and friends. He is an avid musician, loves skiing and tennis.
"Great works of architecture can transform the way we experience and shape the world."
Ole Scheeren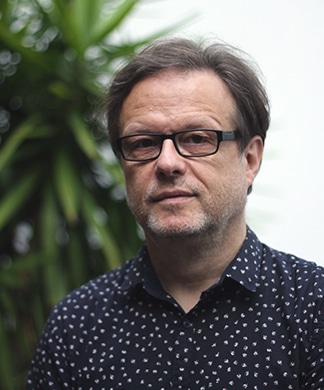 Dejan Petkovic – Architect
M.Arch   ANZIA
t   +64 9 366 1751   ext   219