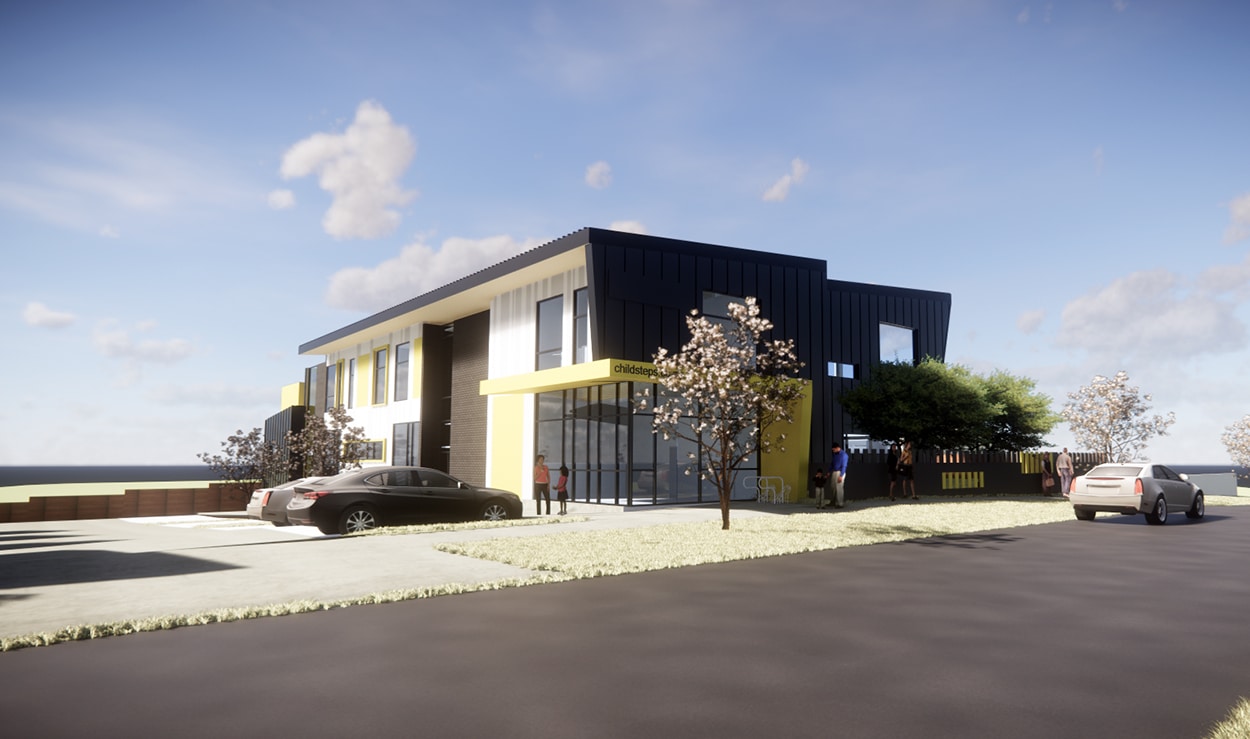 Recent site photos of the Merfield Street Childcare centre located in Glen Innes, Auckland in its final stages of construction. 18th March 2020.
6-8 Merfield Street is a clients, Creating Communities Ltd, sites of the Northern Glen Innes Redevelopment in which they chose to set a brief for a childcare to serve the wider community. Architecturally, a rectilinear floor plan takes advantage of the North – South axis of the site. This has allowed for classrooms, common areas and play areas to be positioned on the West side of the building to capture the afternoon sun and warmth. The childcare consists of a simple mono-pitch roof form, allowing the elevation to allow a balcony designed to house a child's playground to further connect the interior to the exterior. Along the childcare's elevations, thought has gone into minimizing the mass and scale of the childcare via visual breaks. This is done via recesses in the buildings form, change in roof heights and lastly change of materials and colour.
A mixture of brick veneer, painted weatherboard, and feature metal claddings have been chosen to complement its surrounding context while adding texture across the whole building form. The material selection is also robust and durable which are fit for the buildings purpose and identifiable, thus creating a unique building within the Glen Innes community. Furthermore, landscaping has been designed with the surrounding residential context in mind. The Northern front yard contains fruit trees and a mixture of solid and permeable low-lying fences.